On rock climbing holidays with Rock & Sun you will climb more and harder than ever before. Our very experienced guides know the areas where you want to climb incredibly well.
On rock climbing holidays with Rock & Sun you will get to the crags quicker (we'll pick you up), you'll climb higher quality routes (we work with climbing communities in many countries to bolt and maintain crags), you'll go to quieter crags and your guide is a highly qualified instructor, so your climbing ability and technique will improve. Furthermore, we realise you are enjoying your well-deserved holiday, so there will be time to relax, hang out and enjoy the sun.
Different types of rock climbing holidays
The Rock & Sun Sport Climbing Holiday is the most popular of our climbing holidays. It focuses on climbing as many good quality single pitch rock climbs as possible during the week. There is ample opportunity to learn the skills for lead climbing, and your dedicated guide will also offer climbing coaching.
The Long Weekend Climbing is similar to the Sport Climbing Holiday, but for those who have less time off work. It is the perfect way to have a short holiday, climb three days and improve your climbing skills and technique.
If you are particularly interested in becoming a better climber, then the Performance Coaching is your best choice. During the Coaching week, which we offer in three different levels, many different subjects will be tackled to improve your climbing. The main emphasis is on efficient movement patterns and personal video analysis. Besides that, there is attention for routefinding, onsighting and redpointing strategies.
Our Multi-Pitch Holidays are unforgettable climbing experiences. It is truly exceptional to climb up high, away from it all, overlooking Costa Blanca's coastline, or the Andaman sea.
On the other end of the spectrum, nice and close to the ground, Rock & Sun's Bouldering Trips are very popular. Our guides know the best boulder problems in the forest of Fontainebleau or Albarracin. They will help you make the transition from indoor to outdoor bouldering.
For those interested in learning how to trad climb, we recommend coming on a Trad Climbing Course in the Costa Blanca. With its very featured rock, an abundance of easy routes, and good weather, it is the ideal location to learn to place your own protection.
For women who prefer to climb surrounded exclusively by the inspiration and encouragement of other female climbers, we offer a Women Only Climbing Holiday focused on improving technical climbing skills and using efficiency of movement as a means of solving more advanced climbing challenges.
Finally, our Family Climbing Holiday is a tailor-made sport climbing holiday for families in the Costa Blanca. Tell us about your experience levels and aspirations and we will create a package to suit your needs.
Rock & Sun's most popular Climbing Holidays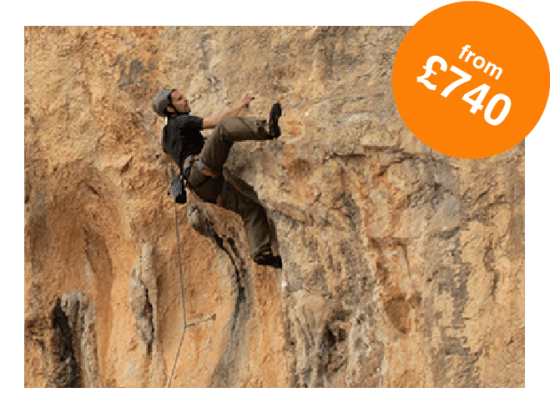 Rock & Sun Performance Coaching Courses The Rock & Sun Performance Coaching Courses are…
Rock climbing destinations
Rock & Sun has chosen the best climbing destinations for your rock climbing holiday. Whether it is for sport climbing, bouldering or trad climbing, all our climbing locations offer top quality rock formations. Being close to the sea, in a beautiful forest or in a national park, they are all great places to spend your holiday.
Rock & Sun's most popular Climbing Locations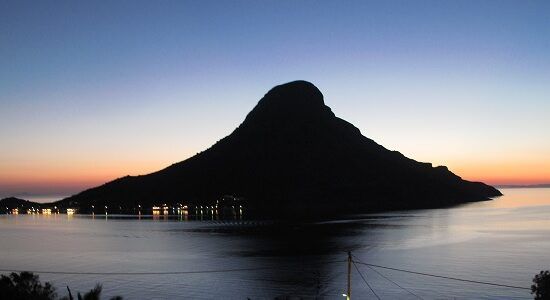 World-Class Climbing on Kalymnos Kalymnos is a beautiful Greek island. Its fantastic limestone cliffs…
Stay up to date
By signing up to our newsletter you will be the first to hear of what's going on in the world of climbing courses, holidays and news. Sign up here.
Upcoming Rock Climbing Holidays
Searching Availability...
For our rock climbing holidays we recommend that you have your own:
Harness
Helmet
Climbing Shoes
Dick's Climbing is a dedicated climbing shop that offers a large range of climbing equipment and shoes at good prices.
For our rock climbing holidays we recommend Protectivity Insurance: