Rock & Sun Sport Climbing Holidays
The Rock & Sun Sport Climbing Holidays are the most popular of our climbing holidays and courses abroad. It is focused on all participants climbing as many good quality, single pitch rock climbs during the week as possible.
Our dedicated instructors are the best in the business and will make sure that your guiding is not only first class, but that your choice of venues are perfect for the sports climbing grade you are currently at.
If you want to, your guide will work with you on personal development, including training for lead climbing and coaching on personal climbing techniques and styles during the Sport Climbing Holiday. However, this is not a must. We realise you are on your well-deserved holiday, so if you prefer to climb on toprope, then that is absolutely fine.
All in all, we will do our best to provide the perfect environment for you to increase confidence and improve technique, to help take your climbing to a new level in a fun and sociable environment.
Sport Climbing Holiday Destinations
All of our Sport Climbing Holiday destinations are suitable for all climbing levels. Plus they are great locations not only for climbing but also to enjoy a really nice holiday.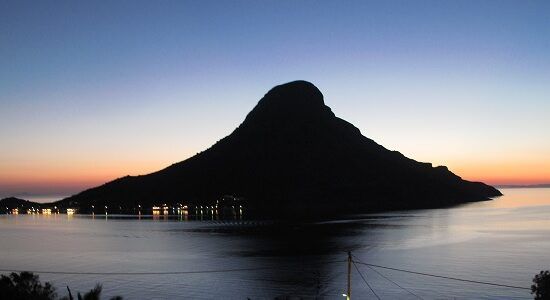 World-Class Climbing on Kalymnos Kalymnos is a beautiful Greek island. Its fantastic limestone cliffs…
Sport Climbing Holiday Content
Climb as many routes as you like, toprope or lead
Belaying with a Click-Up
Clipping Practice
Rope Awareness
Threading Anchors
How to Climb Efficiently
Improve your Climbing Technique
Your holiday is tailored to your abilities and aspirations
Included
5 days guided climbing with certified guide
7 nights accommodation
Airport transfers (conditions apply)
Transport to and from the crags
Maximum instructor-client ratio is 1:6
Our Sport Climbing Holidays are for
Anyone who wants to get lots of climbing done in their holiday
Climbers who want to have fun and enjoyment at the crag in a safe environment
Climbers who would like to increase their confidence and climbing ability
The Costa Blanca is suitable for complete beginners
For other locations it is recommended to have some outdoor climbing experience
Our Most Popular Sport Climbing Destination
The Costa Blanca, with its dramatic blue seas, white beaches and terraced fruit groves set against panoramic mountains, is home to Spain's most exciting rock climbing. A varied and very  well developed climbing location, providing single pitch sport climbs of all grades.
Add low cost flights, the mildest winter climate in Europe, and the north-facing crags that have been developed by your instructors to enable climbing even in the hottest of the summer. Then you understand why the Costa Blanca has become our clients' favoured all year round climbing destination.
Upcoming Rock & Sun Sport Climbing Holidays
Searching Availability...
For this rock climbing holiday we recommend that you have your own:
Harness
Helmet
Climbing Shoes
Dick's Climbing is a dedicated climbing shop that offers a large range of climbing equipment and shoes at good prices.
For our Sport Climbing Holidays we recommend Protectivity Insurance: