George MacIntyre (ML, RCI) has over thirty years of climbing and guiding experience. He has climbed to a high standard all over the UK and most European Countries, as well as South and North America and Canada.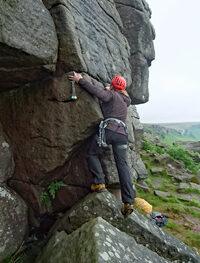 His technical knowledge is considered second to none and his climbing style is described as graceful and fluid. He knows and cares about the climbing history and the conservation of the beautiful but fragile places where we climb. George is based in Solihull (West Midlands) and works in the Peak District, North and South Wales and the Wye Valley.
This is what two of our customers wrote about their Taster Day with George.
"All the lads had a fantastic day out, so much so we are talking about organising another one very soon. As well as challenging ourselves we had great fun too. Would highly recommend this to others." (Dan O., 22/06/2015 Peak District)
"George was fantastic. His experience shone through and he was very formative and helpful." (John S., 22/06/2015 Peak District)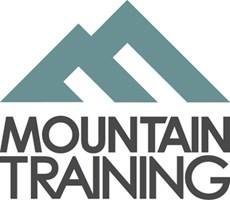 George is a full member of the Mountain Training Association. He holds the Mountain Leader award (ML) and the Rock Climbing Instructor award (RCI, formerly known as SPA – Single Pitch Award). Membership number 22348.
Find George MacIntyre On
Find George MacIntyre In: