Rock climbing is an incredible sport and hobby, there are an abundance of benefits for young people learning how to climb and becoming lifetime members of the climbing community. A fantastic way to learn is on a climbing holiday, where the mountains are warmer and students can enjoy the shared camaraderie and experience of learning together.
Thinking Of booking a school climbing holiday?
When considering a climbing holiday for your school, college or university, it helps to have a little information about rock climbing as a sport and what's involved in gaining the experience. Please read the information here as it will provide a clearer picture of what to expect and may assist in forming the basis for discussion regarding your group's requirements.
Every school holiday is unique and your whole experience with Rock & Sun will be tailored to your specific requirements. Everything you need can be provided which makes organising travel with us simple and stress free. Your holiday with us can include:
Transfers and transport
Accommodation
All equipment
A personally allocated sales manager
A holiday representative to travel with your group
On-line payment system for each parent to login to
Need something else? Just let us know.
In More Depth
Professional
Although we operate to provide an experience that is fun, fun, fun, we remain professional throughout and Rock and Sun customers have peace of mind in knowing that we have accreditation with a number of key authorities;
TTA – All members of the Travel Trust Association have to abide by a member Code of Conduct to ensure you receive the best possible level of service. The money that you pay for your holiday is held in trust until you return. This means that if anything should happen to Rock and Sun, your holiday will go ahead as planned.
BMC – The British Mountaineering Council have many areas of work, including working in partnership with landowners and countryside organisations to develop access arrangements, conservation of climbing sites and a Crag Code of Conduct, providing expert advice to climbing walls nationwide, issuing safety advice and investigating incidents of failed equipment and much more.
AMI – All of our instructors are members with The Association of Mountaineering Instructors. As a minimum, we require instructors to be qualified to at least the level of MIA (Mountaineering Instructor Award), or equivalent overseas. We insist on this level of skill and knowledge from our instructors to ensure that you are in the best hands.
The Council for Learning Outside the Classroom – As members, Rock and Sun are dedicated to the principles of The Council and are proud to provide young people with the opportunity to learn how to climb. Climbing provides a safe, challenging adventure that motivates young people and encourages responsibility, teamwork, on-going development and lifelong learning
Experienced
Rock & Sun have a wealth of experience in tailoring and organising bespoke climbing holidays for large groups. We work with schools, colleges and universities and are experienced in asking the right questions at the enquiry stage to ensure that your needs are fully identified from the beginning and that you and your group have the holiday you envisage.
All of the dedicated staff who make up the Rock and Sun team are experienced climbers with a minimum qualification of MIA and have visited each and every one of our destinations. This means that you will always be able to ask questions and seek advice from someone who has first-hand experience and knowledge. The majority of the Rock and Sun team also have a degree level qualification in Outdoor Adventure Management or similar.
Personal service
At Rock & Sun, we pride ourselves on our personal service and always go the extra mile to accommodate your needs and requirements. Dependant on group size, one or more members of the Rock & Sun team will accompany your group for the duration of your holiday. This means that there is someone on-hand from the moment you meet up to travel to the airport, during the flights and transfers, and throughout your stay in resort.
We will be able to deal with any queries as they arise and assist in the organisation of your group, ensuring they are at the climbing venue each morning, have all their packed lunches ready, are fitted out with all their kit and so on. All members of the Rock & Sun team are also experienced climbers and are there every step of the way to ensure the organisation of your group and the holiday is seamless.
Safety
We understand that the prospect of taking a large group of young people on an overseas climbing holiday can be a daunting one – for both the organisers and the parents concerned. This is why we work with you and the parents to address any concerns. Rock climbing is often perceived as a risky or even dangerous sport and this is perfectly understandable – after all, climbing up cliff faces is not done on the way to school! In reality, climbing accidents are relatively uncommon and to minimise the risks even further, Rock & Sun adopts the following practices / codes;
Only the Best instructors – All our Instructors have a minimum qualification of the mountain instructor award (MIA) which is issued by the Mountain leader training board (MLTE). Our instructors are the best in the business and have a minimum experience of 10 years climbing.
Quality of Equipment – We use only the highest quality climbing equipment that is inspected regularly to ensure that all health and safety standards and practices are being met and exceeded.
Low ratios – When working with groups, our instructors work to a maximum ratio of 1:6. This ensures that each student receives the attention and quality of instruction needed to become a confident and safe diver.
Organisation
Arranging a large group holiday can be a big responsibility, especially when you still have your job to contend with and the administration, timing, booking and communication is in addition to an existing heavy workload. Leave it to us – it's what we do! If you would like us to, we can cover the following at no extra cost;
Payment plans for parents – We can collect and administer all payments, saving you the time of chasing parents, keeping records, managing the finances, issuing confirmations and so on;
Administration – We will communicate with parents directly, ensuring they have completed all the necessary paperwork, such as booking forms, medical forms, consent forms, and so on. We will also provide them with all the information they need such as kit lists, travel and insurance information, and be on hand to answer any questions they may have about climbing specifically or the holiday in general;
Communication with students – We are often asked to design and provide posters to be displayed around the school and / or information packs for the students, to give them an idea of what climbing is all about and what to expect during their exciting climbing holiday. We're also happy to come and visit your school and do a presentation to year groups about the benefits of climbing as a sport and hobby;
Insurance – We can organise comprehensive insurance for your group so that all group members are covered under the same policy. This means one set of paperwork for the whole group and ensures that the policy covers climbing. Alternatively, if you are covered under your establishment's own insurance, we are happy to review your policy and confirm that it is sufficient for your trip;
Accommodation – All of our accommodation is hand-picked to suit the needs of large groups and we liaise with the suppliers to secure the accommodation required by your group. We will also arrange any special requirements as needed;
Transfers – We will organise in-resort transfers and transport to and from the climbing venues. If required, we can also organise transport to and from the airport in the UK.
Teachers climb for free!
We believe that accompanying teachers should be able to share in the adventure of their students. The experience of climbing provides the basis for so much discussion and it's such a great thing to be a part of. That's why for every ten students, Rock & Sun offer a free teacher's place.
The Benefits of Rock Climbing
Rock climbing is more than just great fun and particularly with you people there are some quality benefits for everyone:
–  Increases confidence
–  Promotes a healthy lifestyle
–  Provides a basis for learning outside the classroom
–  Encourages teamwork, responsibility and independence
–  Develops planning and organisational skills
–  Fun exciting, challenging and rewarding
–  Genuine sense of achievement
–  A hobby that can be enjoyed throughout life – whether building on qualification / skill level or enjoying fun climbing on holidays
–  Become part of the climbing community
In Safe Hands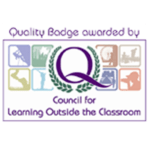 "The trip went brilliantly… The day was fantastic in every respect, and the boys and staff all had a really good time on the rocks. Thanks for all your careful planning and help with paperwork. Really well-judged safety for the group, great climbing and guides were good with the pupils. Excellent in all respects."
M. Royds, Royal Grammar School party of 20 young lads climbing at Portland. September 2013
What Next?
We hope that you have found this information useful and we're happy to answer any more questions you may have and to discuss the possibility of arranging a climbing holiday with your school or college.  We have a wealth of experience and can provide your students with an adventure that will give them memories to last a lifetime. Climbing really is a wonderful thing to get trained and involved in, it's the door to a whole new world.  At Rock & Sun, we're all passionate about climbing and we'd like to show you, first-hand and on the rock, why… We guarantee, you'll never look at the mountains in the same way again!