This Multi-Pitch Climbing course focuses on multi-pitch rope skills, setting up anchors, safety techniques and on gaining lots of experience climbing high above the ground.
The course itself will give the climber a real taste of exposure and elevation. Multi-pitch climbing offers a whole new set of skills to develop and experiences to be had. And what's more, is that you have the beauty of topping out with some truly amazing views!
The Multi-Pitch Climbing course can be completed over a weekend in the UK.
Multi-Pitch Course Content
Maximum ratio is 1:2
Anchor selection & building belays
Lead climbing
Equipment selection
Abseils and retreats
Climbing calls and communication
Basic self rescue skills
Building confidence
Lots of quality multi pitch climbing
Who is it for?
For climbers who have experience in outdoor lead climbing
For climbers who want to make sure they can keep themselves and their climbing partners safe when going on multi-pitch climbing adventures
Other products of interest to you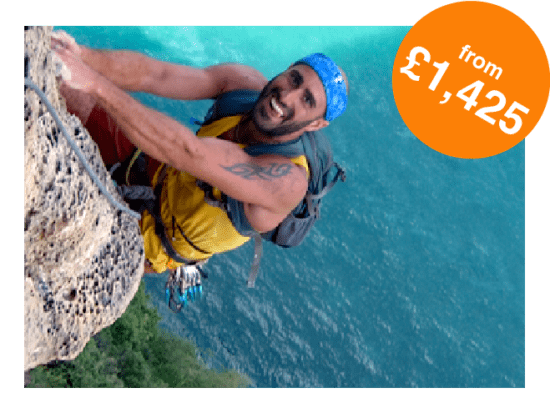 Multi-Pitch Climbing Thailand Climb some of Thailand's classic multi-pitch routes. A twelve night fully…