Italy is home to fabulous climbing opportunities.
Limestone crags, beautiful gneiss and granite rock, long multi-pitch traditional and sport climbs and bouldering. All bathed in the warmth of the Italian sun and surrounded by vistas of the beautiful Italian landscapes and seascapes.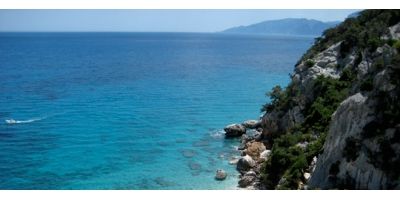 Belay with sand between your toes in this beautiful location
Sardinia, with its magnificent rocky interior and coastline, is the second largest island in the Mediterranean, offering top quality climbs.
Cala Gonone is still not that well discovered and most of the time you can find yourself on a very quiet crag – and within sight of stunning Mediterranean views.