Rock Climbing in Greece is a revelation for the climbing adventurer as a land of hidden rock opportunities and idyllic isolated vertical landscapes.
There are numerous islands to hop between and the island of Kalymnos is by far the most suitable and popular for climbing with nearly 1,700 routes on solid limestone.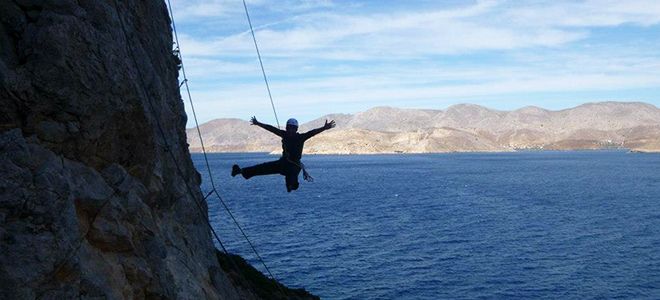 A spectacular range of long, challenging, limestone peaks (and easy stuff too)
This is a world class sports climbing venue. New, fresh and unspoilt, with quantities of quality sport climbing, it's indisputedly a rock climbing paradise island.
A favored location for climbers that are confident with climbing grade 5 climbs.