Thailand brings together all that is great about climbing, beautiful surroundings, hot sun, warm seas, welcoming culture and world class climbing routes.
This may be a once in a lifetime climbing location for many climbers so go there with Rock & Sun to make the absolute most of this breathtaking experience.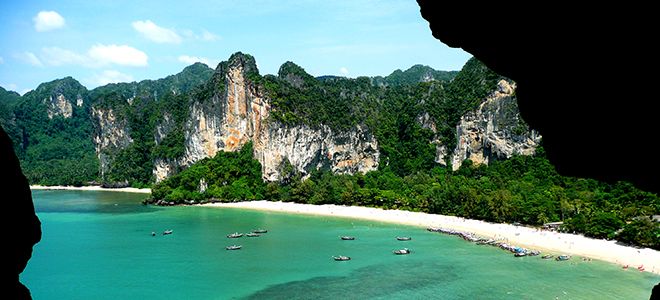 Possibly the most unique climbing experience in the world
This trip is perfectly suited for families and non-climbers as well.
This is a fantastic opportunity for you to visit Thailand and experience some of the best sports climbing in the world. Let us take the strain so that you can kick back and enjoy paradise.