Angus Kille is a climbing instructor and climbing coach in the Rock & Sun Team.
Angus found climbing when he was fourteen and instantly became a climber. He fell in love with the adventure and athleticism of climbing and has since fully immersed himself in the world of climbing.
Angus now has twelve years of climbing experience and takes every opportunity to escape ordinary life and pursue his passion. He has made his home among the mountains in North Wales where he works as an MIA climbing instructor and has travelled overseas to climb in Europe, Turkey, India, Brazil, China and USA.
Angus is passionate about performance climbing and loves finding his limit on the end of a rope. For Angus, the chance to share his passion and support other climbers in getting the most out of their climbing is a dream.
Angus is a full member of the Association of Mountaineering Instructors.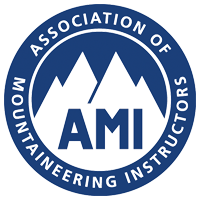 Membership No: 24746