Alun Richardson is a professional photographer, writer and IFMGA Mountain Guide and a member of the British Mountain Guides Association.
He has spent more than 30 years rock climbing, big walling, mountaineering, ice climbing, ski touring, guiding and instructing in the UK, Europe, USA, Alaska, The Pamirs, Tien shan, Himachal Pradesh, Ladakh, China, Argentina, Ecuador, Peru, Greenland, Africa and the Himalaya.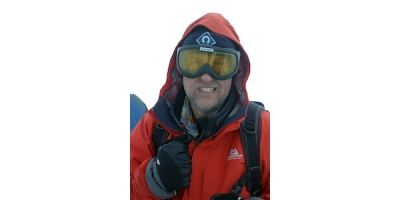 He has put up over fifty new rock climbs in Pembrokeshire, made the first British ascent of Pik Korshenyevskya and Paralungbi East and has opened new routes in the Szechuan mountain range of China and in South East Greenland. He recently led an expedition to kayak and climb in the Schweitzerland Alps of South East Greenland.
Alongside Alun's climbing, mountaineering and trekking exploits he is a writer and acclaimed photographer – his images have been published in On the Edge, Mountain, Climbing, Climber and Rambler amongst many others. Visit Alun Richardson's website.
He is the author of Rock Climbing for Instructors, Mountaineering Essential Skills and the Rucksack Guide series.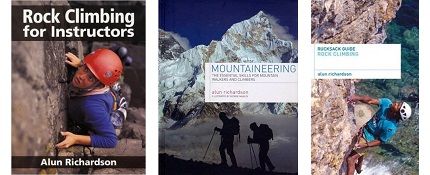 Find Alun Richardson In: