Chris has been involved with Rock & Sun since its creation in 2002.
Chris has over 25 years climbing experience which has taken him all over Europe; extensively in Spain, Italy and Greece, and as far afield as Morocco, Thailand, the Himalayas and the United States. Climbing has become not only a sport but a strong focus for his life. He wanted to share his experience with others and has been instructing and guiding since 1997, achieving his MIA in 2000.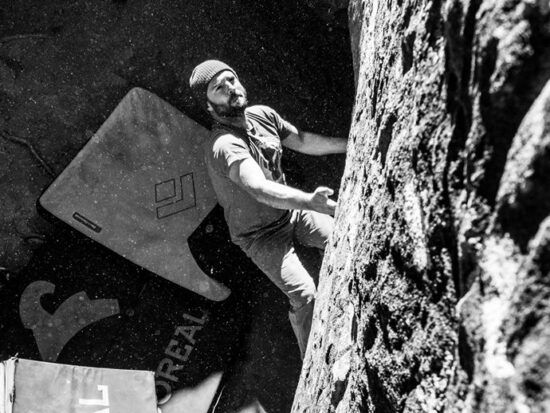 Chris has an amazing wealth of climbing knowledge and experience at many levels from climbing sports crags to long and serious mountain routes. His philosophy is to climb everyday and enjoy life. Chris will show you ways to maximise and develop your climbing in many different ways, delivering a perfect balance of enjoyment, adventure and fulfilment.
Chris is currently a resident in Spain and can be found on the crags of the Costa Blanca or bouldering in Albarracin…
"I had a really enjoyable trip to Albarracin. It was my first time bouldering outdoors. I'd like to especially thank Chris our guide, as he was really friendly, approachable and knowledgable. It was a lovely trip and I would consider booking with Rock and Sun again." Danielle L. 26-05-2016 (Bouldering trip, Albarracin)
Find Chris On: